Reaching new, high-quality candidates who convert and increase enrollment numbers is the primary goal for all higher-education recruiters. Traditional lead-generation techniques have their limits, are often outdated, and usually produce poor-quality and inconsistent results. However, acquiring superior prospective students doesn't have to be a challenge.
As we know, qualified candidates don't often come to us. Right? So, it's our job to go to them. It's no surprise that procuring candidates, in an efficient and effective way, can be a delicate balance. Precise targeting and reaching candidates at the top of the customer journey, is an ideal equation for getting prospects to convert. In fact, the process of continuing one's education should be seamless and without friction. Prospective students already have enough on their plate, so the idea of adding to the stress of their daily lives is often enough to keep them from taking the first step.
Tapping into a relatively untouched market can be tough, but with the right recruiting partner, enrollers can introduce prime candidates to the idea of going back to school and training for an exciting new career, in a way that speaks directly to them. Attitudinal targeting, a patented targeting approach crafted by Storylift, allows higher education recruiters to reach prospective students who are likely to consider career training opportunities offered by career colleges. By creating and delivering inspiring and influential content, as well as distributing it across various social media platforms, Storylift can reach individuals who are not yet actively searching for education opportunities, but who may have considered it in the past. This preemptive approach to marketing can drive exclusive, incremental leads to career colleges that result in lower conversion rates and costs per enrollment, more than traditional pay-per-lead channels.
Storylift's Methodology
Storylift's methodology engages candidates at a higher stage of the funnel and can have a positive impact on prospective students' lives by guiding them to pursue a career that they may have not yet explored. This unique approach works like this: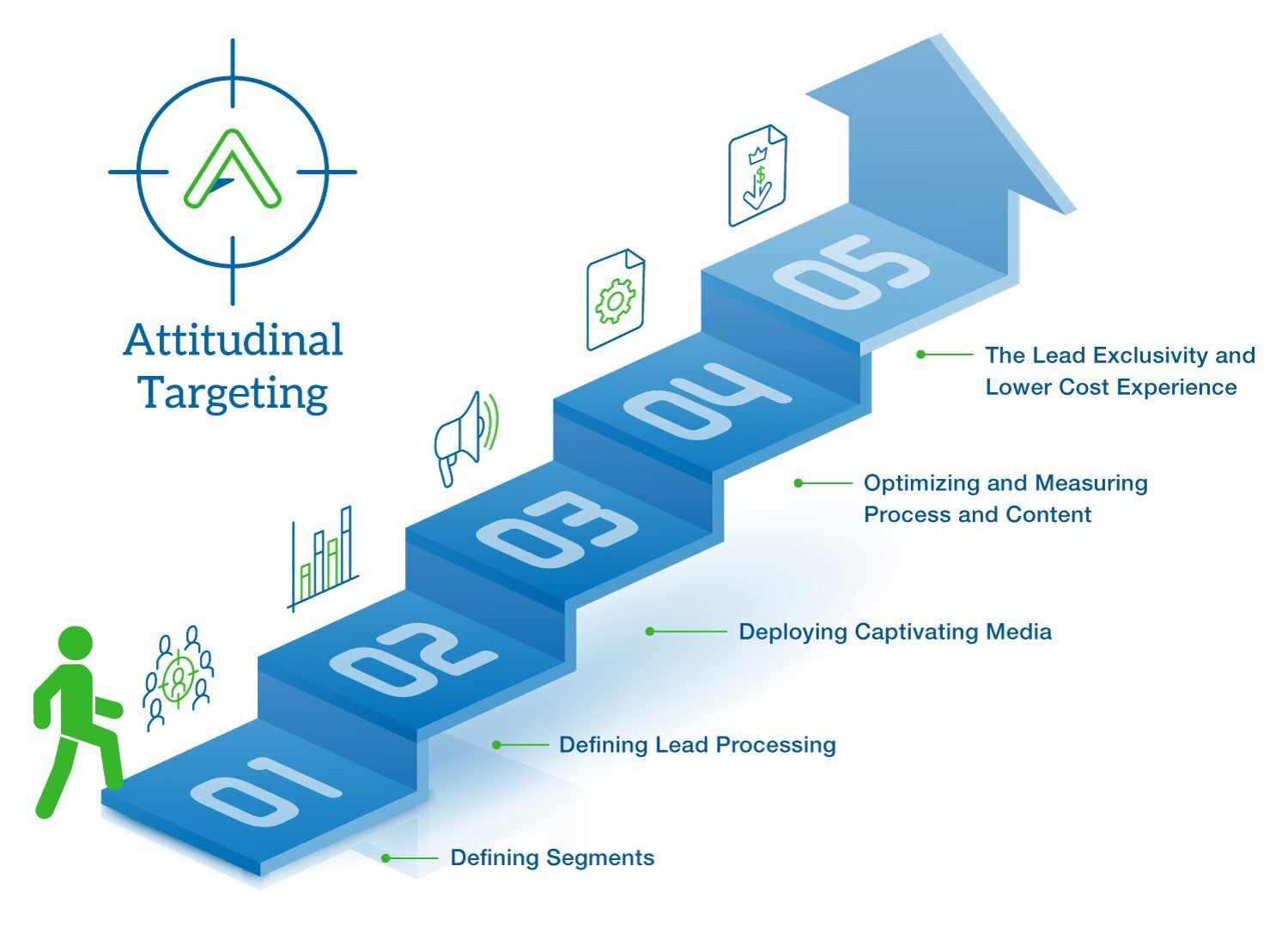 Step 1: Define Segments
Storylift deploys research and develops social media profiles of likely education recruits, then develops audience segments around issues and topics that are likely to inspire them to enroll. The recruitment team at Storylift then works with educational institutions or schools to create a compelling content plan.
Step 2: Define Lead Processing
Storylift works with your lead management systems to define and map lead delivery. The team also measures and reports various processes such as lead-to-enlistment.
Step 3: Deploy Captivating & Influencing Media
After the content messaging plans have been produced and target audience segments defined, Storylift then launches social media advertising and content distribution campaigns with the objective of driving recruits into a school's enrollment funnel.
Step 4: Optimize and Measure Process and Content
Part of Storylift's overall strategy is to maintain a continuous and productive feedback loop with educational institutions. This on-going collaboration and communication allow for better refinement of the various processes and content distribution.
Step 5: The Lead Exclusivity and Lower Cost Experience
The patented Storylift technology creates an exclusive list for schools that results in a lower cost-per-lead experience compared to other lead-generation methods.
Conculsion
Traditional PPL and Paid Search channels create natural bidding competition driving costs up for all bidders. Storylift's proprietary targeting technology ensures non-competitive bidding against the school or other PPL providers in that schools' market. Also, because Storylift's approach engages potential students before they have entered into the consideration state of their journey, career colleges will receive a whole new channel of enrollment candidates that would not have previously been considered.
The world of career college recruitment is changing and getting ahead of the communication curve is key for a successful recruitment process. When your recruitment efforts are working how they should, you'll see more quality candidates in no time.